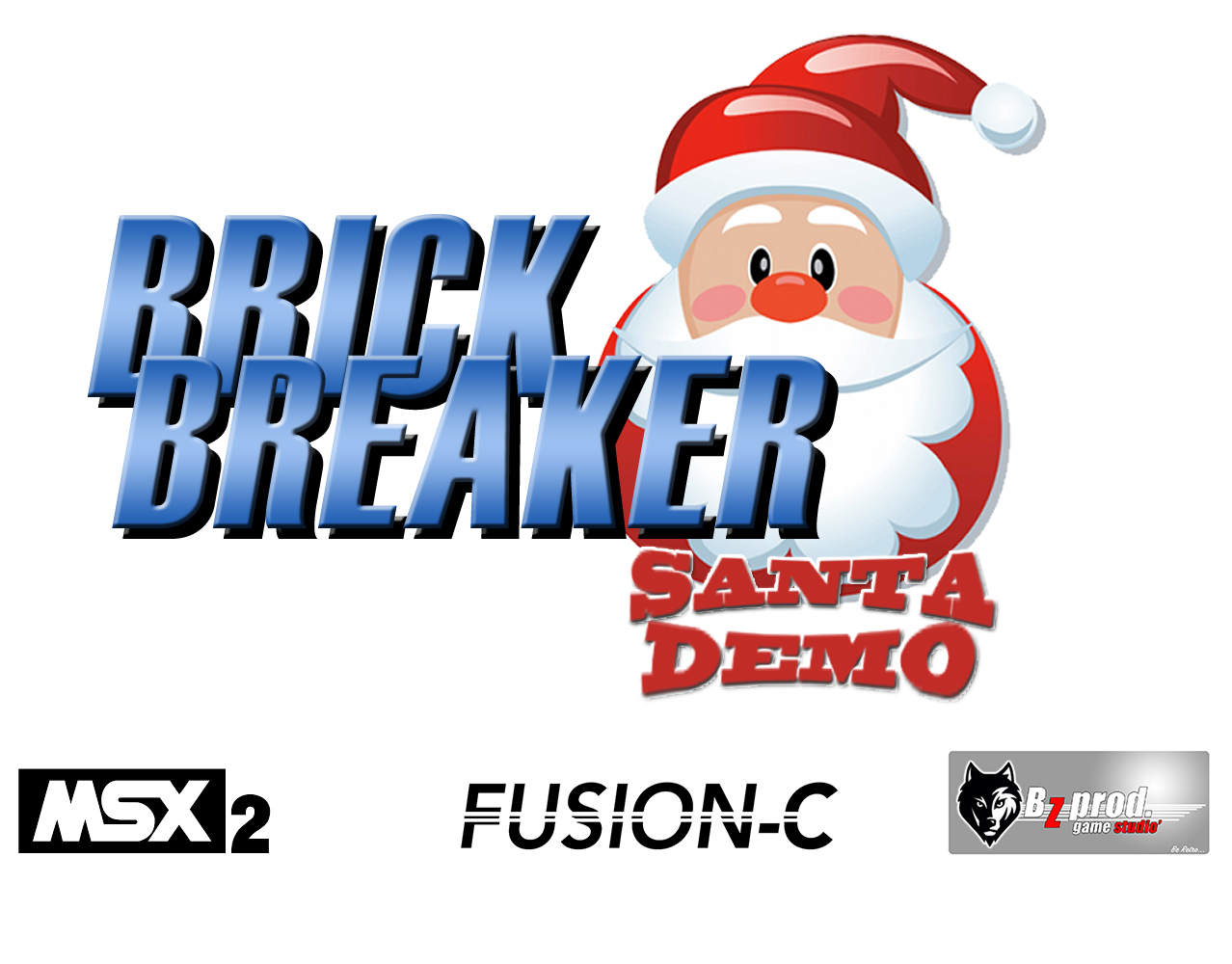 Brick Breaker - Santa Demo (2018)
is a little game demo made to demonstrate the possibilities of the FUSION-C library.
FUSION-C is a C library for MSX / MSX-DOS using SDCC cross compiler,
made to help all MSX coders making C games and utilities for MSX.

Enjoy this little Brick Breaker game !
Brick Breaker - Santa Demo
Format : ROM
Size : 512 K
Mapper : ASCII 8
Compatible : MSX2, 2+, Turbo-R
Graphic mode : Screen 8
Sounds & Music : PSG
Coded in C with FUSION-C + SDCC

Download Brick Breaker
Santa Demo

(c) 2018 Eric Boez
BZ Prod Game Studio

Source code
bbreaker-source

Game Rules
-"Your christmas gift" is at the end
of the level 5
-To pass a level you must touch the Santa with the ball 10 times.
-You have 5 lives in each level.
-Use keyboard keys left and right to move the paddle.
-Use Space Key to continue the game, when necessary